Creating a brand, and designing the digital and retail experiences.
As part of the RGD mentorship program, I worked under the guidance of Marcos Terenzio, VP of Creative and Strategy at iGotcha Media. With his feedback and knowledge of the industry, I was given the task of creating a conceptual clothing brand. This clothing brand would require branding and digital experiences for its customers, which was achieved through interactive technology and video advertisements. In addition, I was also tasked with the design and layout of the physical retail space.
Research, Branding, Logo Design, Motion Graphics, User Interface, User Experience, Floor Planning, Retail Design
Stage 1: Research, Branding and Identity
First I identified my target market and merchandise stock by looking at similar competition. I created a mission statement and vision statement, in order to identify the brand's goals and ultimate aim. Next I chose a name and designed the brand identity, in an abstract approach, an icon approach and a typography approach. After receiving feedback and fixing what I was told I would move onto the next stage.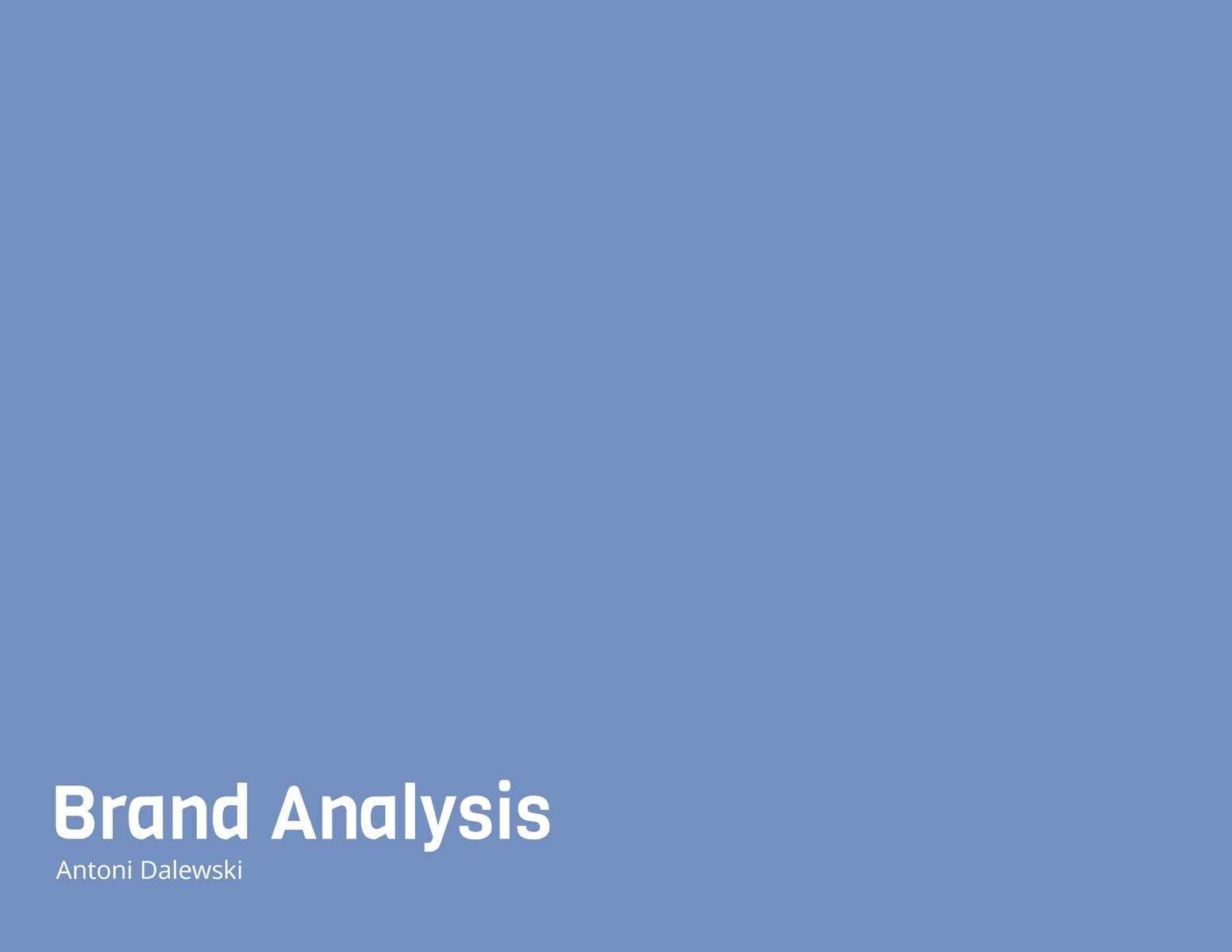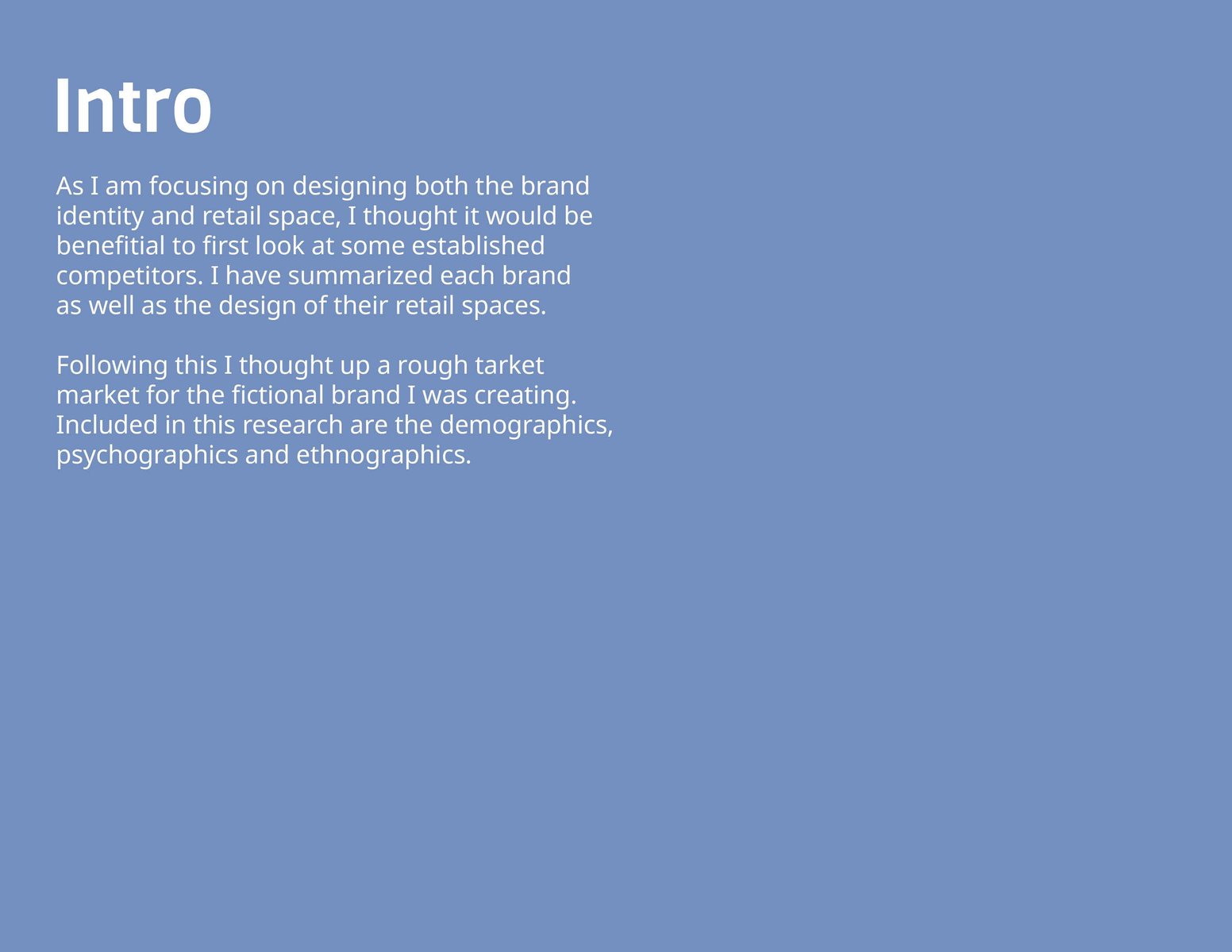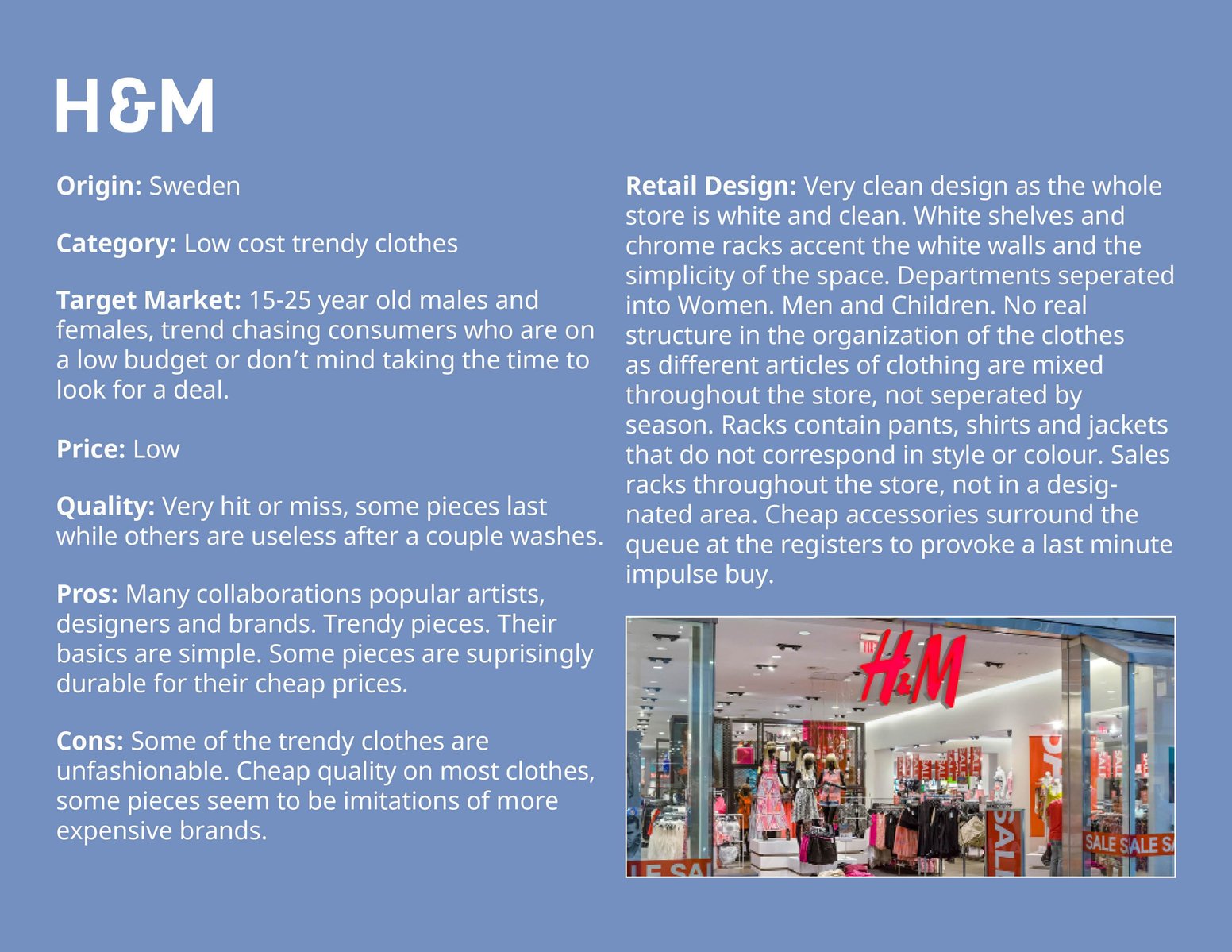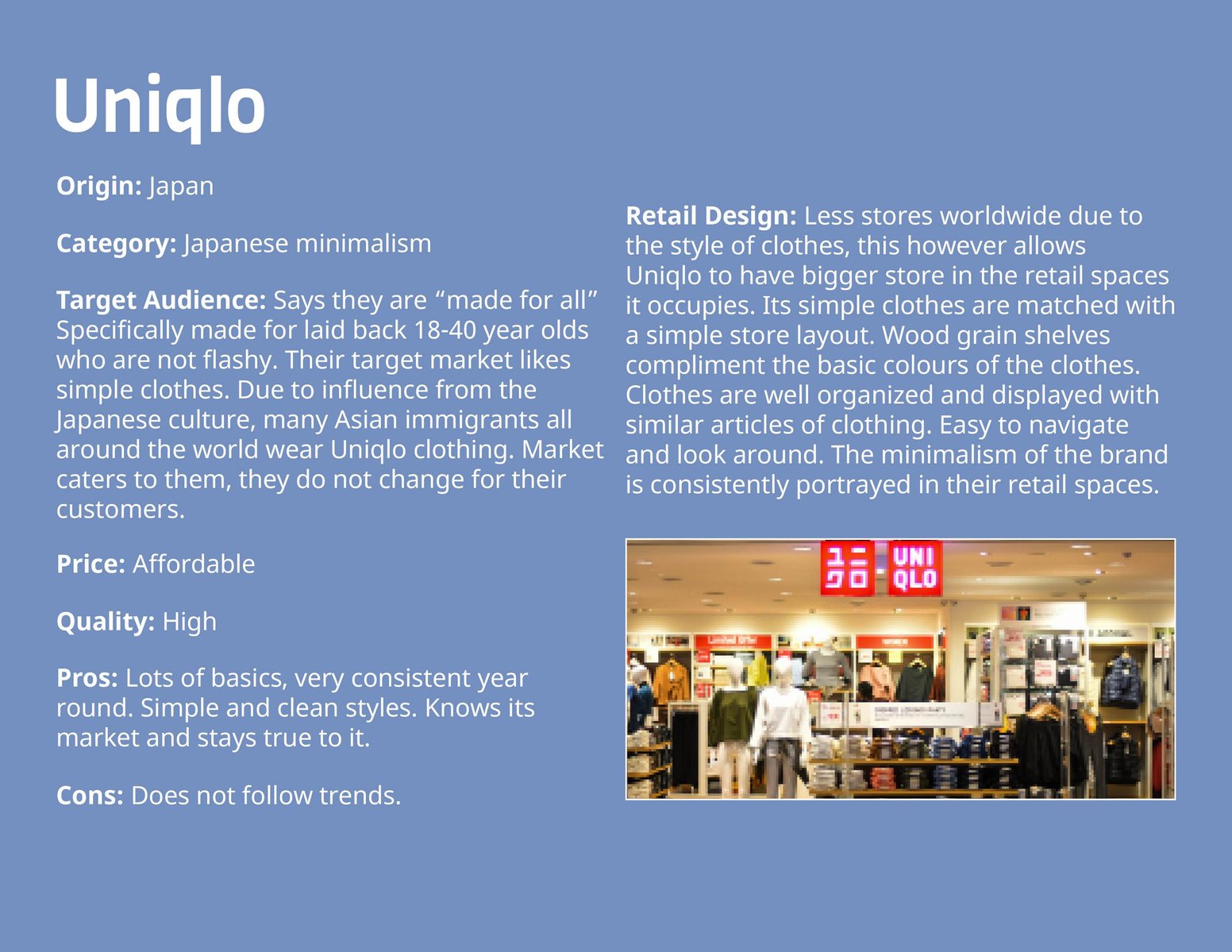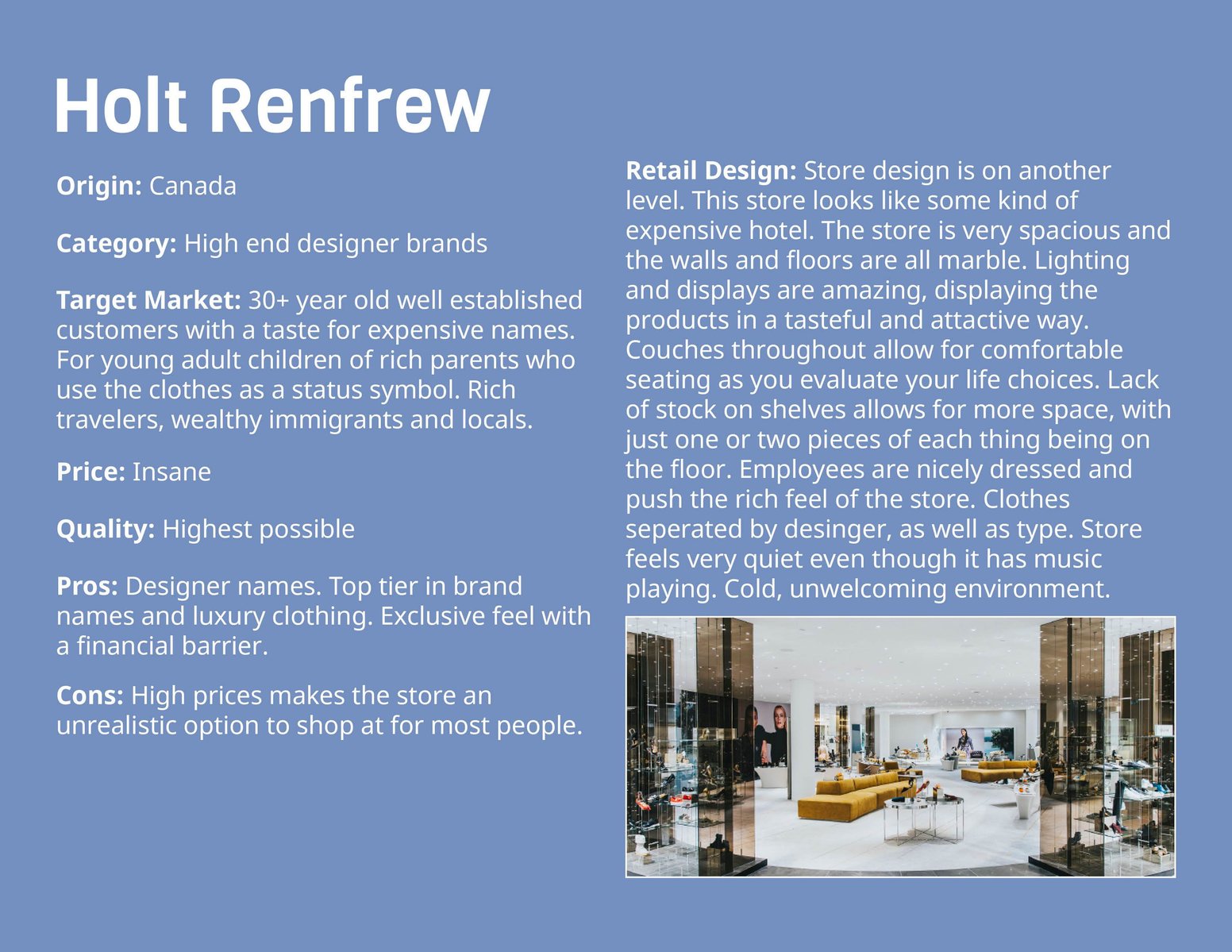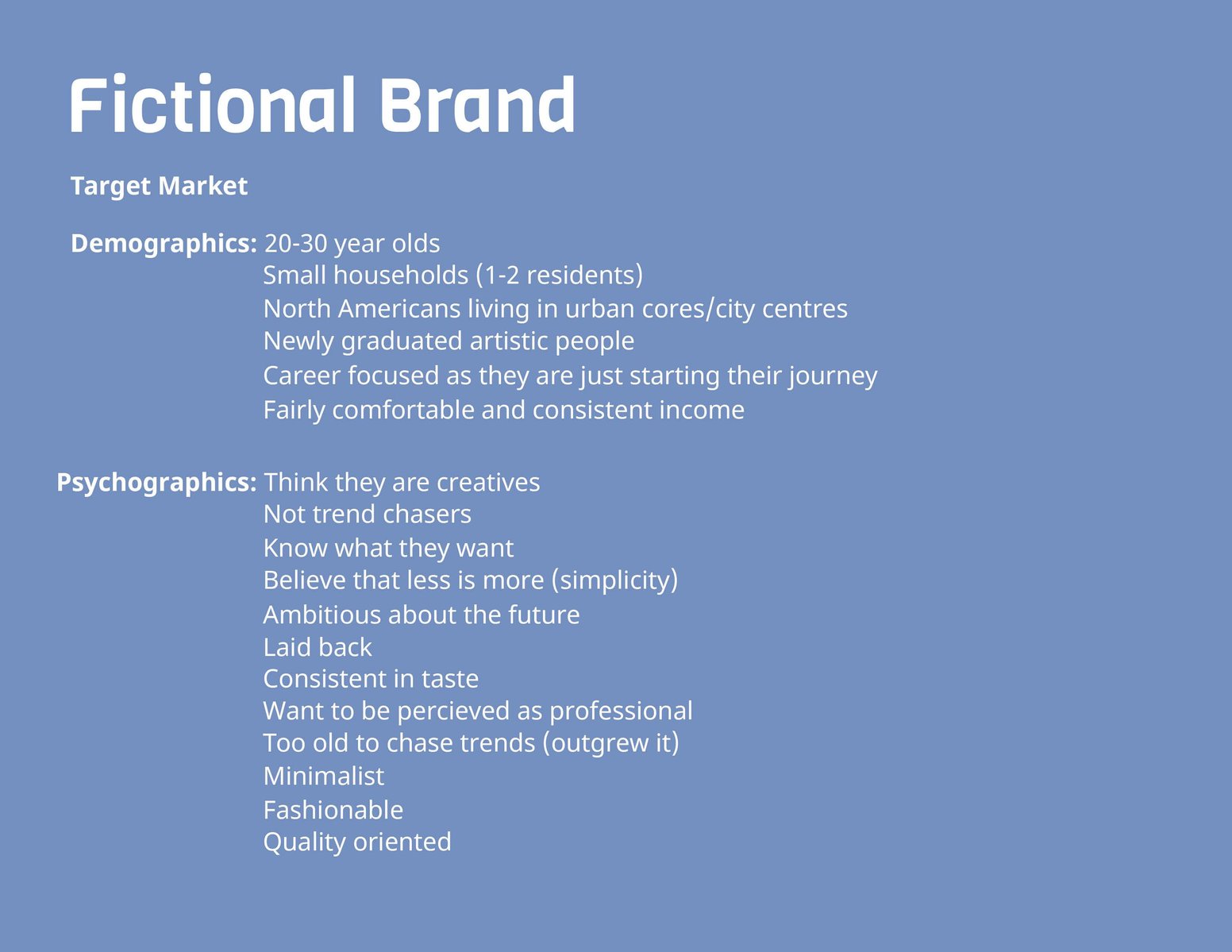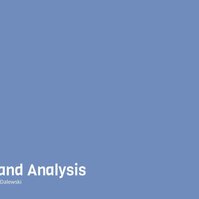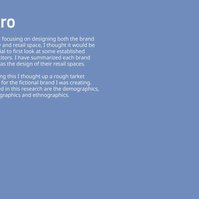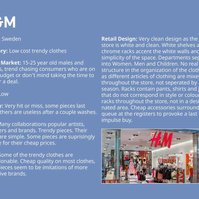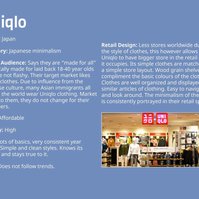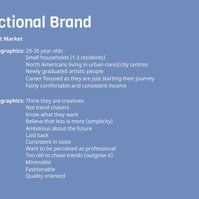 Branding and Identity Process
Stage 2: Digital Experiences and Advertising
Following this, the animations for the digital signage was the last stage. I had to research different types of interactive screens and which would be best for a small store like this, considering size, mobility, price and ease of use. With the screen determined, I knew the aspect ratio I would be working with and started on two different animation concepts.
One would be an advertisement style that would run on standard TV's, which would be placed throughout the store in order to lure and encourage customers. The other would be a digital shopping experience on the interactive screen where users could see the current stock or find the location of a product by looking on the program. This is similar to online shopping where all the products are visible, but it is integrated to work in the physical retail space to make the shopping experience quicker and easy. This interactive animation would be used by customers who are looking for a specific product.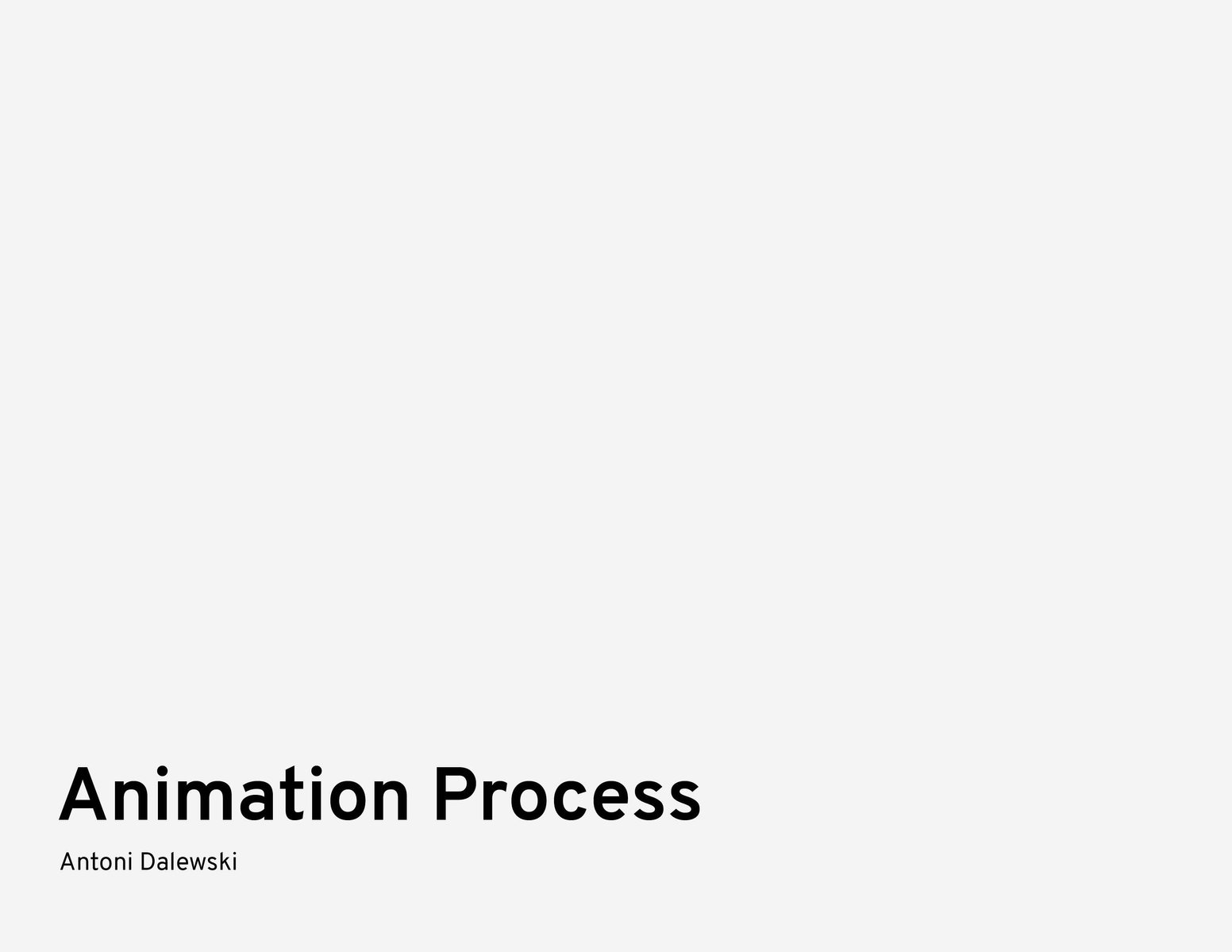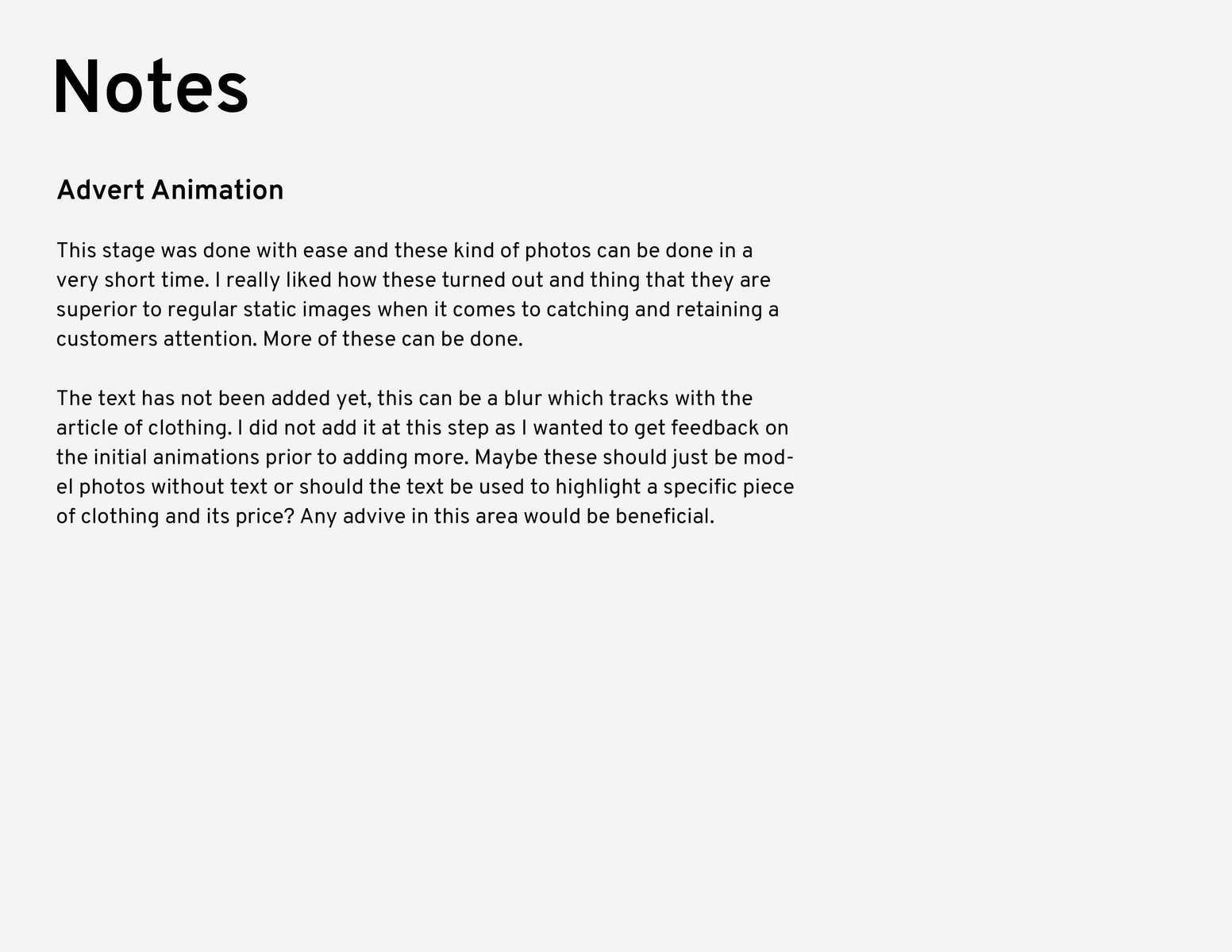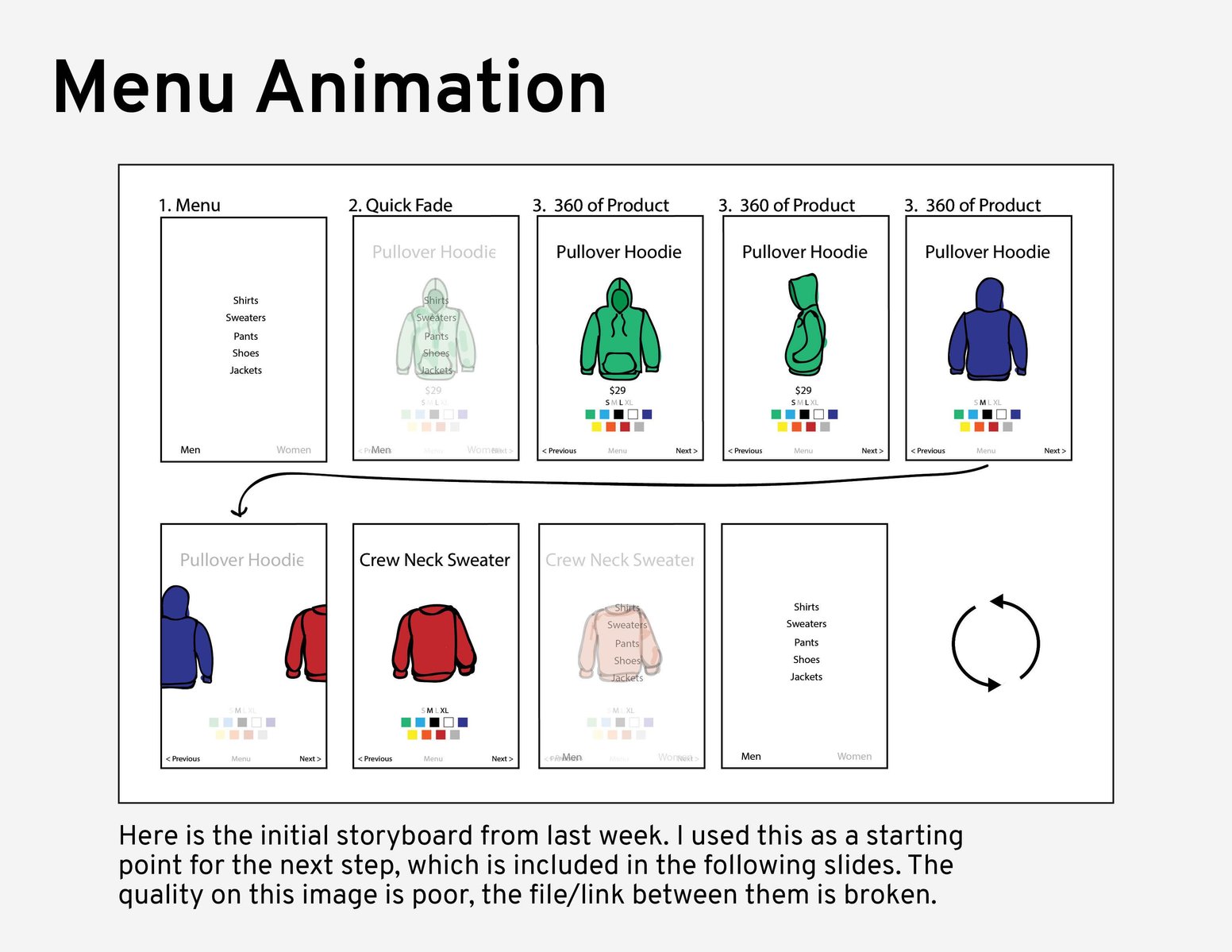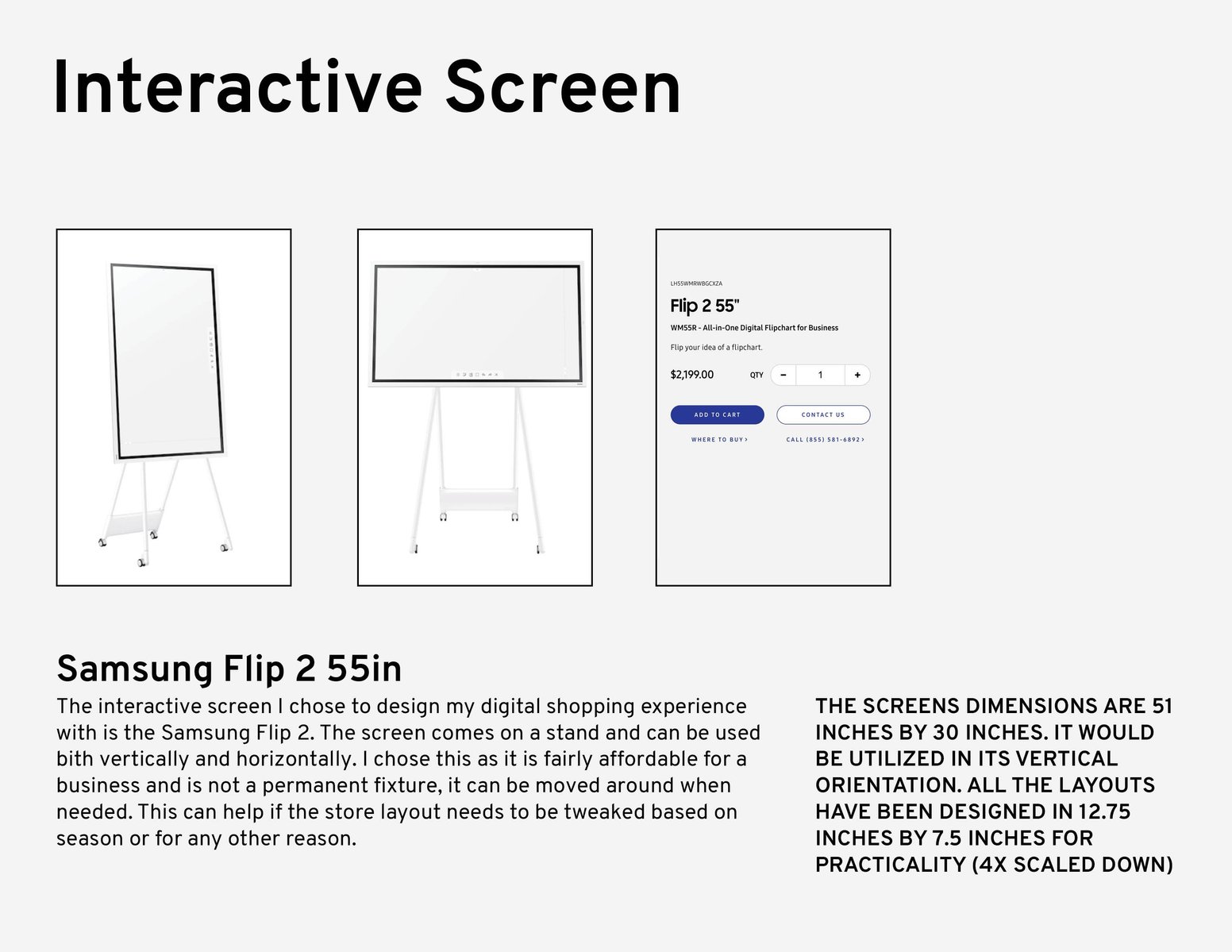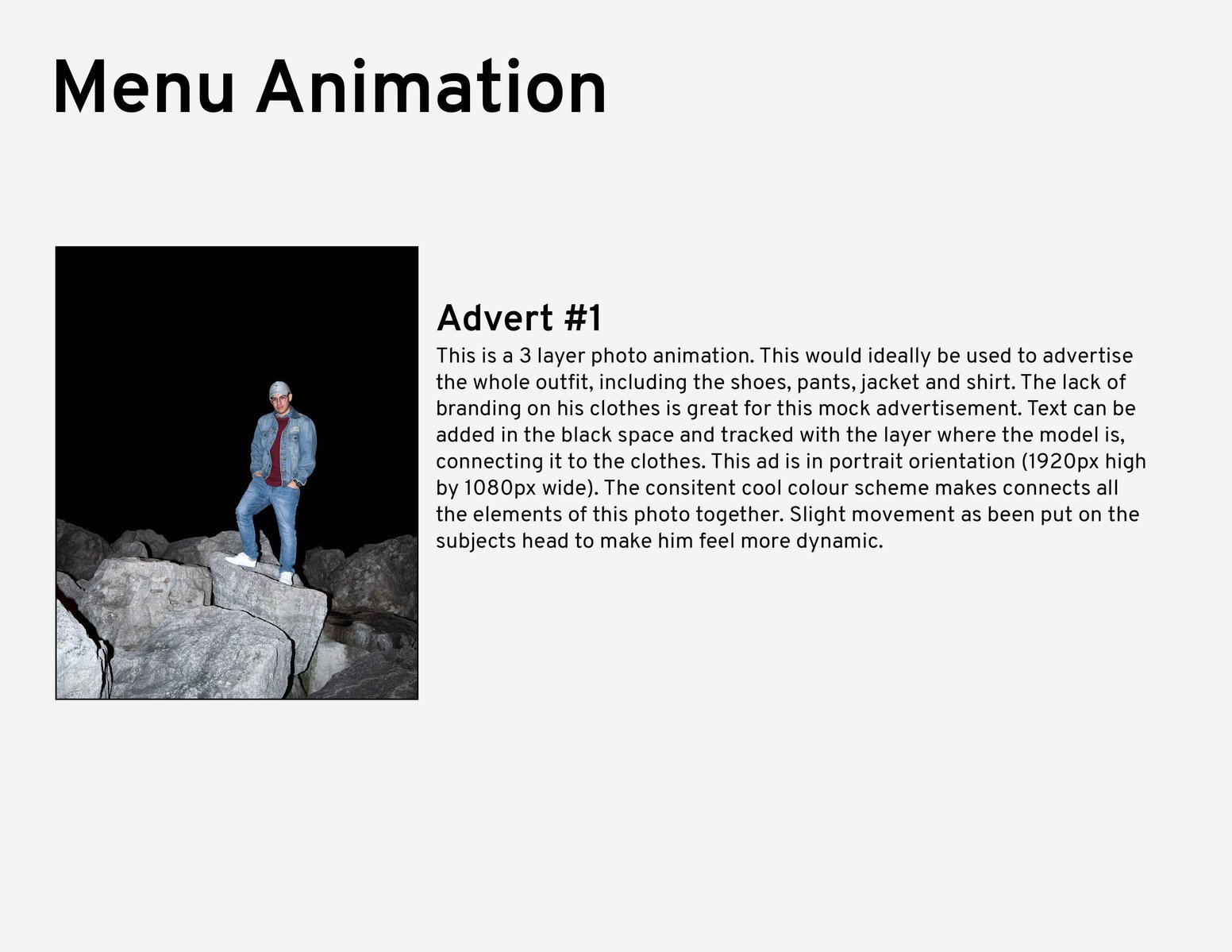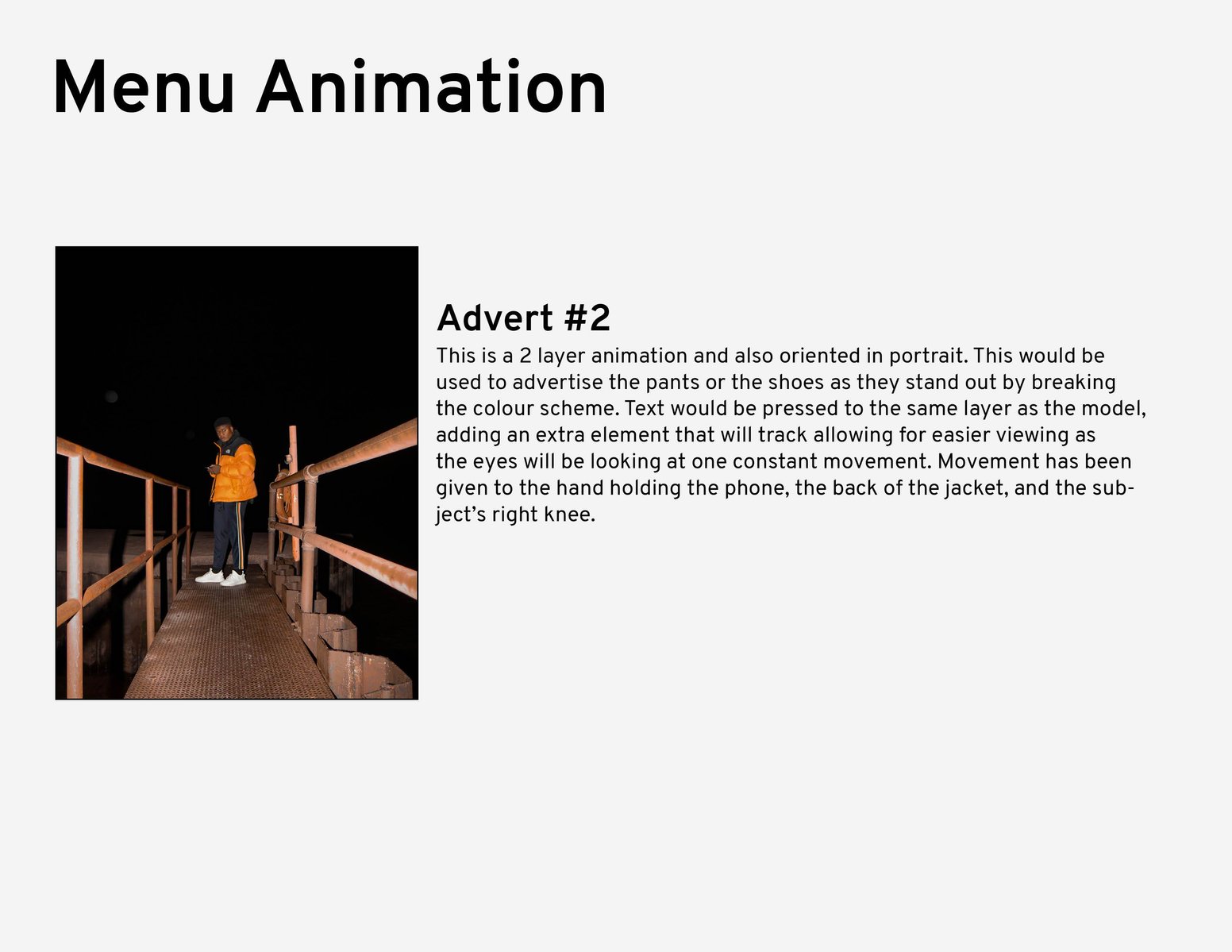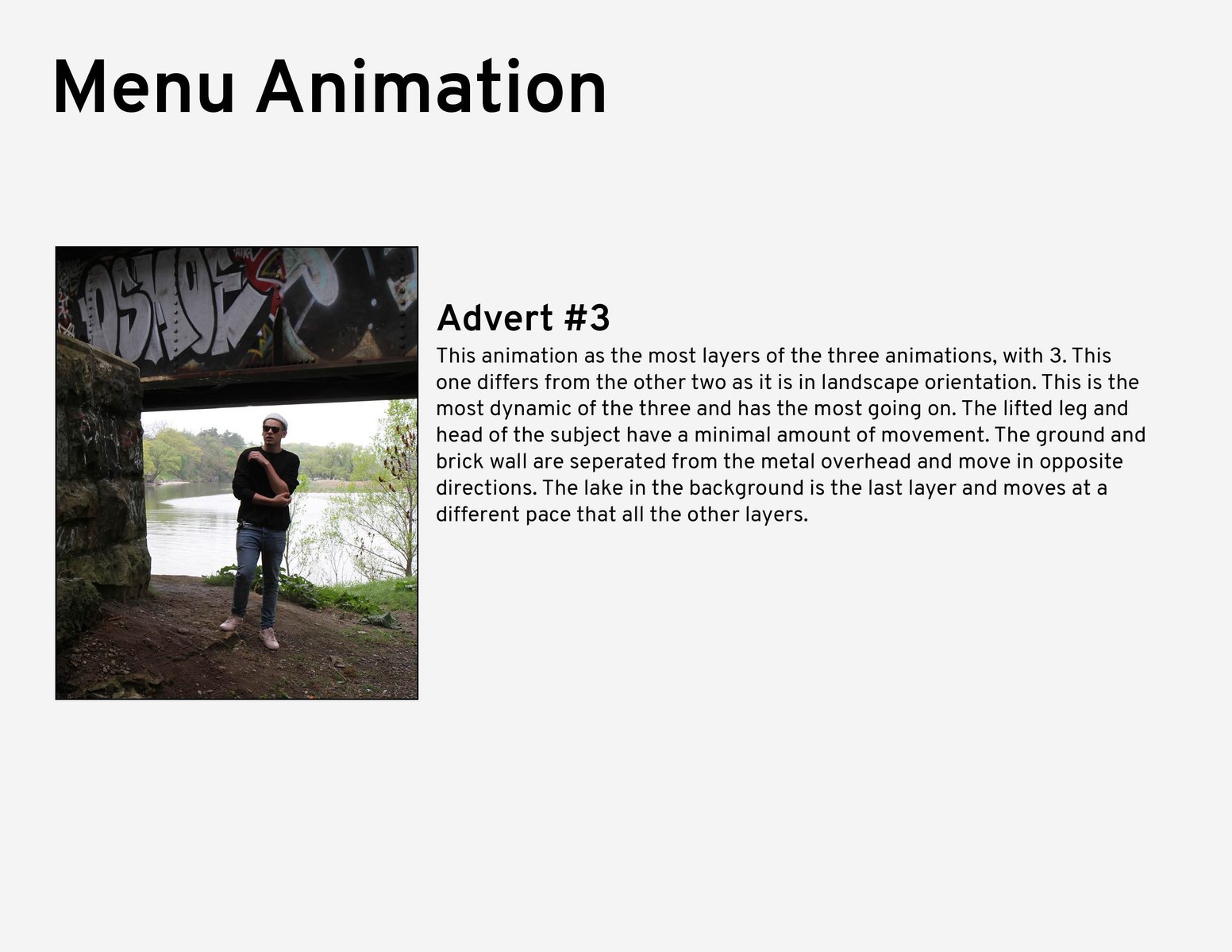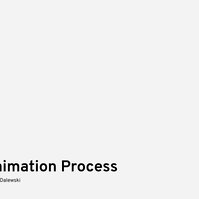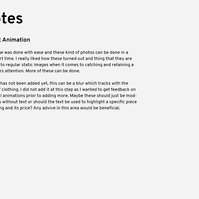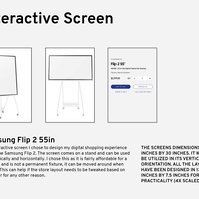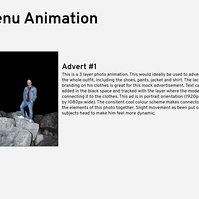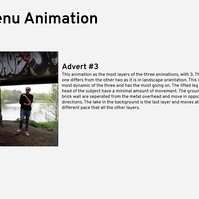 Stage 3: Retail Design
I created multiple mood boards and began on making floor plans after researching all the different types of store layouts, each with their own benefits and shortcomings. I created shopper flow charts to identify the hot spots and how to efficiently and effectively design the flow of the store to combat these highly trafficked spots. Following feedback I began on 3D sketching the store's layout, later digitizing it in illustrator as 3D line drawings. Each angle of the inside of the store was rendered to create an immersion for anyone looking at the project.